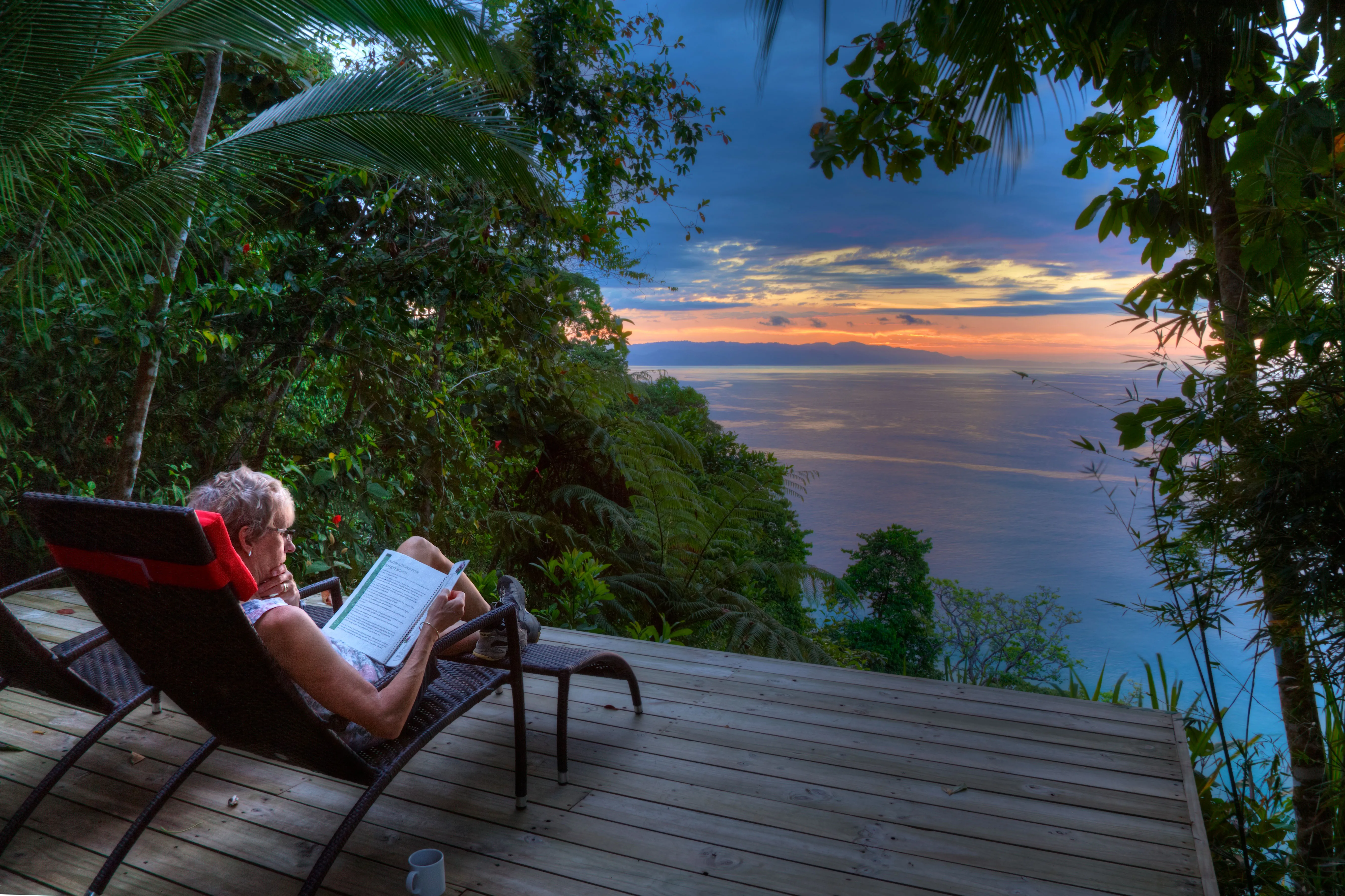 Accommodations
Costa Rica: Bosque del Cabo
Located at the very tip of the Osa Peninsula, in a rainforest reserve.
Osa Peninsula, Costa Rica
Wilderness Retreats
Bosque del Cabo is a wonderful Costa Rican Eco-Lodge, a romantic escape and a nature lover´s paradise. Percher righ at the tip of the Osa Peninsula in the southern Pacific region of Costa Rica, spanning ocer 750 acres of prestine forest reserve.
Choose from private, spacious bungalows and beautiful houses atop Cabo Matapalo´s cliffs, offering beathtaking ocean views, tropical breezes, and the rainforest right at your doorstep. Or opt for a rustic garden view accommodation surrounded by lush rainforest.
There are serveral hiking trails around the property that lead through the forest to secluded beaches on both the Golfo Dulce and the Pacific ocean.
A total of ten tatched-roof bungalows are beautifully crafted, each nestle in lush gardens. Enjoy stunning ocean views, modern bathrooms with refreshing outdoor garden showers, porches with hammocks and confy chairs. You´ll feel the warm breezes and hear the soothing sounds of the surf below.
Sample Itineraries
Take a look at our itineraries to get some ideas and inspiration for your own adventure.
With so many enticing options to choose from, we thought we'd give you a hand. Our professional land, air, and sea transportation providers make combining experiences easy and convenient.