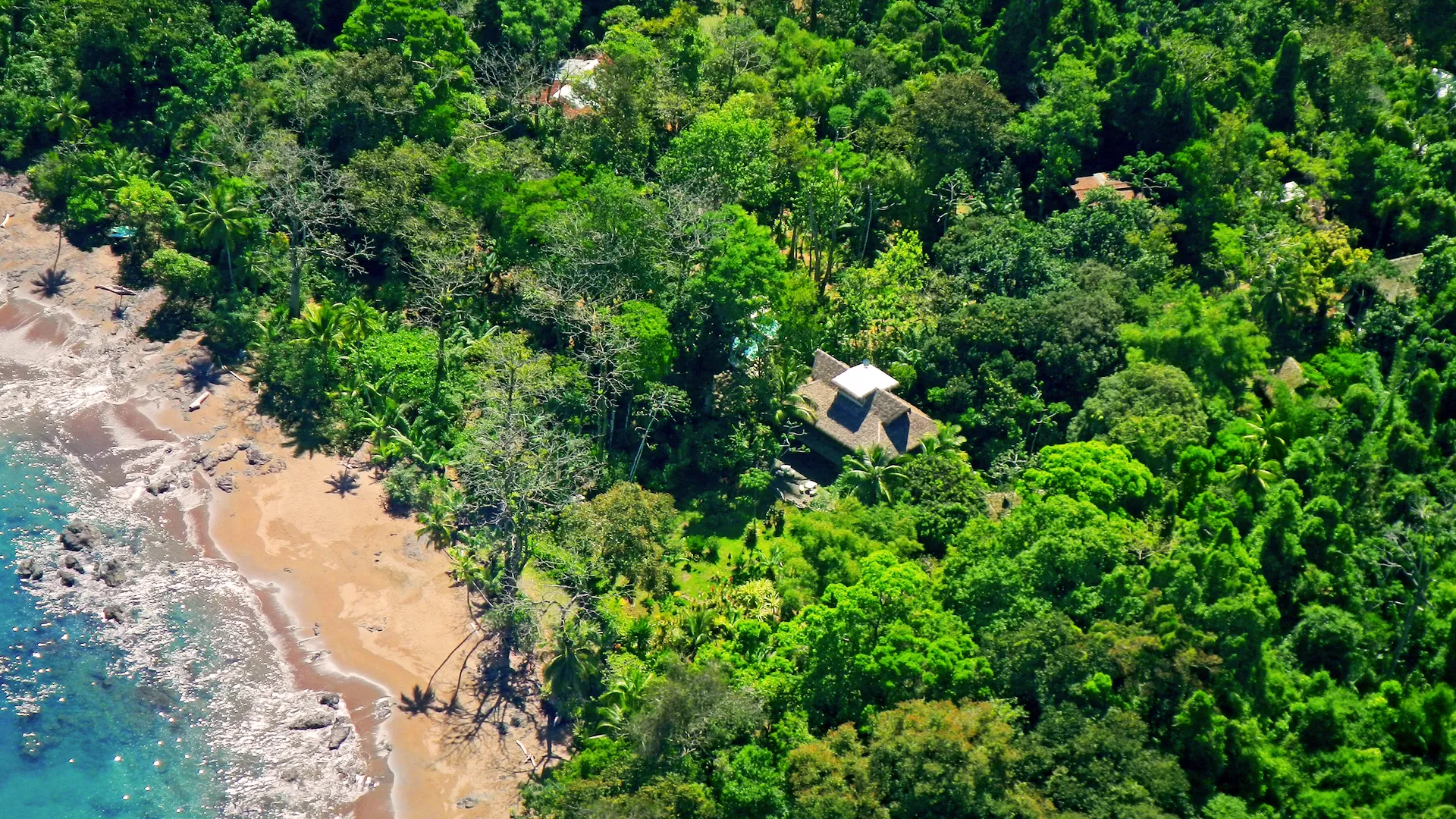 Accommodations
Costa Rica: Copa de Arbol
One of the most untouched places of the country´s Pacific coastline.
Drake Bay, Costa Rica
Wilderness Retreats
The only beachfront hotel in Costa Rica's remote Osa Peninsula, situated between Drake Bay and Corcovado National Park in a place known as "Caletas" or charming coves. Accessible only by boat, we offer the full-service luxuries you'd expect in this pristine corner of Costa Rica.
This all-inclusive resort gives you exclusive beachfront access, so you can relax in privacy while the attentive staff takes care of you. The Osa Peninsula is renowned for its biodiversity, making Drake Bay a top spot for immersive tourism.
The spacious, elegantly designed rooms and villas provide stunning views of the lush surroundings, modern amenities, and a peaceful setting that embraces Costa Rica's natural beauty.
What makes the resort unique is the rich ocean life, wildlife, reptiles, birds, flora, and topography of our seventy-acre property.
Main highlights:
We're an all-inclusive beachfront resort.

Our hotel cabins seamlessly blend into the natural surroundings.

We've built our accommodations using recycled and reforested wood like Teak, Cypress, and Melina, offering ocean and rainforest views.

Each cabin is custom-made by hand, reflecting indigenous Costa Rican architecture.

Come experience Copa De Arbol and immerse yourself in the wonders of this remote paradise.
Sample Itineraries
Take a look at our itineraries to get some ideas and inspiration for your own adventure.
With so many enticing options to choose from, we thought we'd give you a hand. Our professional land, air, and sea transportation providers make combining experiences easy and convenient.