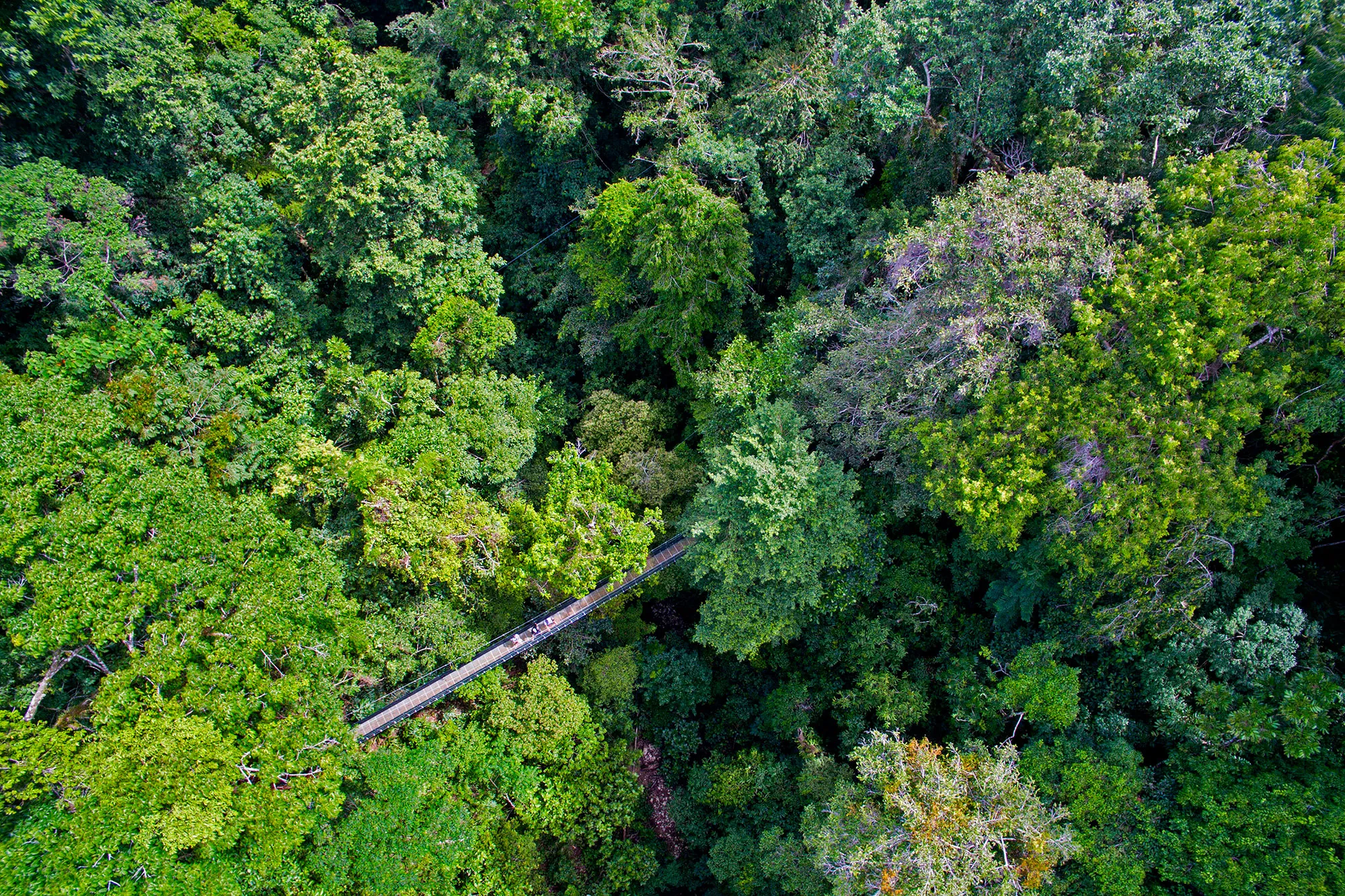 Accommodations
Costa Rica: El Remanso Rainforest Lodge
An amazing rainforest experience, and luxury in the wild. Be part of something meaningful.
El Remanso Rainforest Lodge
Osa Peninsula, Costa Rica
Wilderness Retreats
This is an intimate, eco-friendly resort that believes in giving back to the community with its several sustainable practices. It offers 14 units crafted from fallen timber and certified plantation wood, offering style and substance. You get to choose your view: dense rainforest, wildlife corridors, or the sparkling Pacific Ocean.
The lodge runs 100% self-sustainable for power, and it is all about personalized service and enhancing guests' experience, deeply rooted in local culture and traditions. All accommodations are solar-powered, providing ample electricity and backed up by batteries so you can stay cool with fans, keep your devices charged, and enjoy warm showers under the starry skies, anytime.
But El Remanso isn't just a list of values. It's your chance to try something new, to step out of your comfort zone and dive into the rugged rainforest. It's an opportunity to support what you believe in: environmental protection, sustainable practices, and tourism that makes a real difference.
Here are the main highlights of staying at this beautiful lodge:
Enjoy three delicious meals "à la carte" every day.

Convenient In & Out transfers from Puerto Jiménez to El Remanso.

Shuttle service to nearby beaches for your convenience.

Explore natural wonders with onsite nature tours, including bird watching, guided nature hikes, and night hikes.

Access all our beautiful property trails.
Sample Itineraries
Take a look at our itineraries to get some ideas and inspiration for your own adventure.
With so many enticing options to choose from, we thought we'd give you a hand. Our professional land, air, and sea transportation providers make combining experiences easy and convenient.