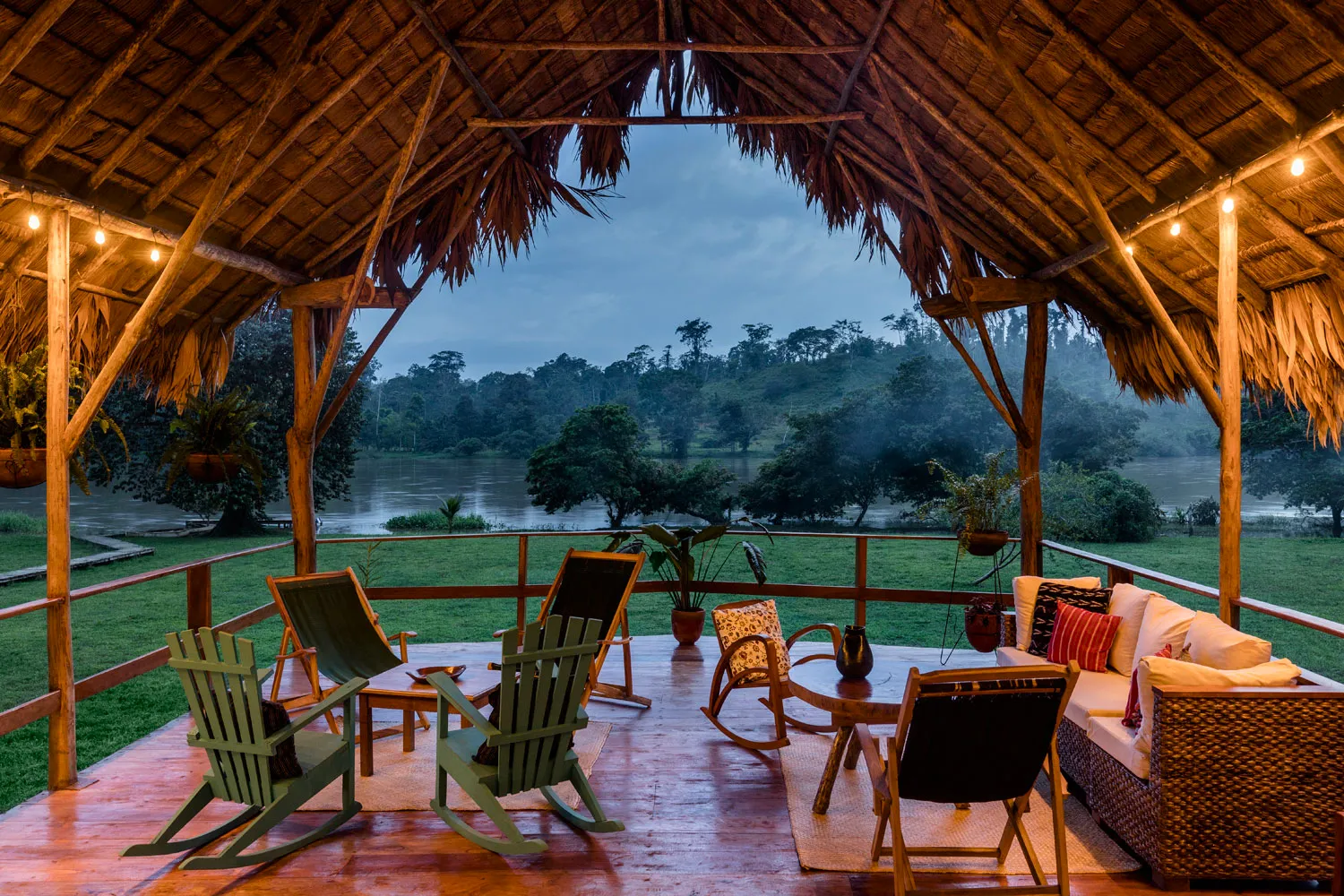 Accommodations
Nicaragua: Guacimo River Lodge
Tell us about the hand-crafted journey you have in mind.
San Carlos, Nicaragua
Wilderness Retreats
Located within fifty hectares of primary forest on the shores of the San Juan River, Guacimo River Lodge offers outstanding rainforest and river views while keeping an eye on sustainability and providing top-of-the-line comfort. The Lodge's open-air spaces reduce the need for electricity during the day while enhancing each guest's direct contact with nature and the beautiful surroundings.
Sample Itineraries
Take a look at our itineraries to get some ideas and inspiration for your own adventure.
With so many enticing options to choose from, we thought we'd give you a hand. Our professional land, air, and sea transportation providers make combining experiences easy and convenient.