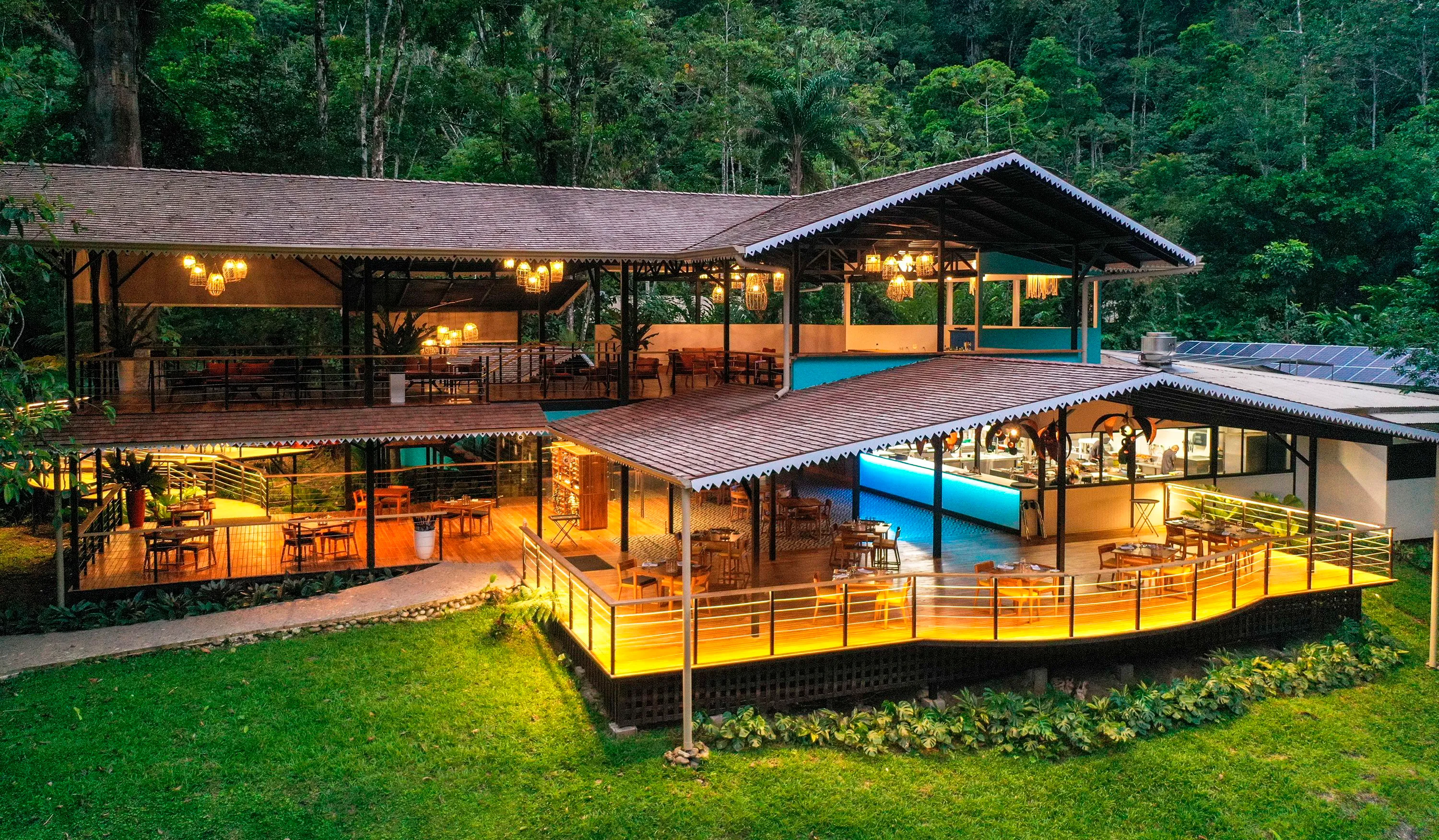 Accommodations
Costa Rica: Pacuare Lodge
One of the world's most exquisite rainforest lodges. Where nature meets luxury!
Turrialba, Costa Rica
Wilderness Retreats
Nestled along the breathtaking Pacuare River in Costa Rica, Pacuare Lodge is not your ordinary hotel. It's an eco-friendly, luxury escape with only 20 suites, where adventure, romance, and wellness blend seamlessly with nature.
The indigenous Cabécar-inspired architecture, surrounded by pristine rainforest, sets the stage for an unparalleled experience. You'll savor farm-to-table cuisine and unwind in well-appointed accommodations.
Guestrooms and villas offer seclusion and space, complete with large terraces and private spring-fed pools. It's an ideal spot for honeymoons or family getaways.
Simplicity meets elegance in every suite and villa. Open spaces invite nature in, while screened interiors keep you cozy. Enjoy outdoor showers, spring-fed pools, and hammock-draped terraces. Teak floors, hardwood furniture, and bamboo accents complement the softest linens, pillows, towels, and bathrobes.
Key Highlights:
Arrive via white water rafting—an adventure from the start.

Eight unique onsite experiences included, from rural encounters to indigenous culture.

Immerse yourself in the inspiration of nature.

Experience authentic Costa Rican hospitality.

Easy access with complimentary electric golf carts to explore the property.

Sustainability & conservation practices (CST Certified)
Sample Itineraries
Take a look at our itineraries to get some ideas and inspiration for your own adventure.
With so many enticing options to choose from, we thought we'd give you a hand. Our professional land, air, and sea transportation providers make combining experiences easy and convenient.