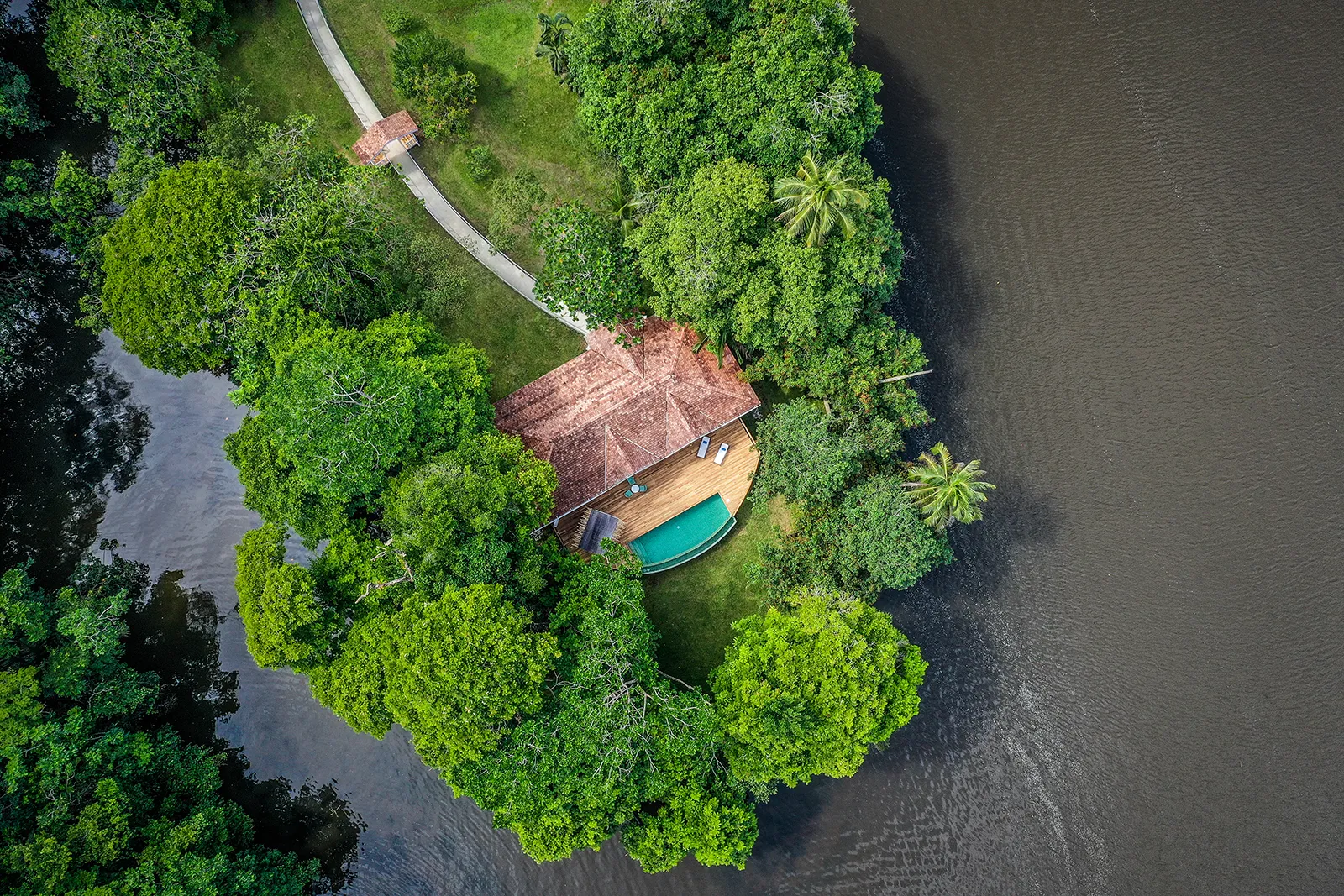 Accommodations
Costa Rica: Tortuga Lodge
A paradise in untouched nature, with a great variety of exotic flora and fauna.
Tortuguero, Costa Rica
Wilderness Retreats
Tortuga Lodge & Gardens is a unique getaway in Costa Rica. Situated between the Tortuguero River and beautiful gardens, this river lodge harmoniously blends with the lush tropical environment. No corporate vibes here, just pure tranquility and exclusivity.
The lodge has 29 rooms, each with stunning views of the Tortuguero River and top-notch amenities. You'll enjoy free Wi-Fi, nightly turndown service, and handy gear like rubber boots, walking sticks, and umbrellas for your rainforest adventures. The wildlife here is a sight to behold, with tropical birds serenading you at dawn and dusk, iguanas casually passing by, and howler monkeys adding their unique voice to the chorus.
What sets this lodge apart is its private nature reserve, exclusively for guests. The experienced naturalist guides lead daily nature walks, take you to turtle nesting sites, guide boat rides and kayak trips up the Tortuguero River, and lead twilight nature hikes, among other activities. If you're into fishing, there are free fishing poles, and if you prefer to unwind, you can do so in the peaceful sitting areas and hammocks while soaking in the natural beauty. Come explore the mysteries of this intricate ecosystem with us!
Sample Itineraries
Take a look at our itineraries to get some ideas and inspiration for your own adventure.
With so many enticing options to choose from, we thought we'd give you a hand. Our professional land, air, and sea transportation providers make combining experiences easy and convenient.